---
Ahura First Defender
This spectrometer uses the latest technology from the area of microelectronics and telecommunications. Thus, in a compact device you can get a full Raman spectrometer with resolution from 7 to 10.5 cm-1in a robust construction without moving parts. Spectrometer fulfills requirements of military norm MIL 810F (waterproof, dustproof, shockproof, can be completely decontaminated, can tolerate thermal shocks …). Moreover, optics with very low Stray light allows measurement close to excitation wavelength. A completely new mechanism of substance identification has been designed for this spectrometer – searching in spectral libraries, which considerably suppresses errors of positive identifications (false positive reports). An entirely unique property is automatic identification of mixtures of different substances (up to 5 main components). Automatic identification of substances is very important property, because in reality there are often substance mixtures. It is hard to imagine, that spectrometer operator working in terrain and wearing protective suit would search through spectral libraries and manually subtract them, trying to identify the substances in the mixture (even provided that the operator would be an expert on infrared spectra and spectral libraries).
Apart from measurement of powders, liquids, suspensions, foils, solid substances (like material of plastic container), the spectrometer in many cases allows measurement through packaging (glass bottles, polyethylene containers or bags, etc.).
Further information is available in downloadable material.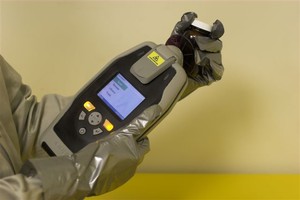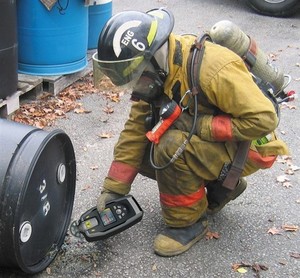 ---
---