---
FirstDefender RM/RMX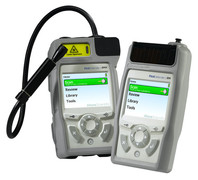 The world's most widely used spectrometer for the detection of hazardous substances – FirstDefender,mobile Raman spectrometer, has been upgraded to a completely new type - FirstDefender RM and its version with a fixed optical probe FirstDefender RMX.
FirstDefender RM
It is an upgraded model of the very popular Ahura FirstDefender spectrometer, which has become a worldwide standard in the field of mobile detection of substances (especially hazardous substances). The new model is half the size, has half the weight and capable of significantly higher analysis speed. In addition to all the advantages of FirstDefender spectrometers (contactless analysis, packaging analysis, automatic analysis of mixtures etc.), there are now more than 12,000 substances in the database. The analysis is carried out completely automatically, the operator does not have to be an expert on this issue. FirstDefender RM/RMX spectrometers are used not used only in security applications (army, police, customs administration etc.) but also, for example, in waste analysis, rapid identification of substances in industry or geological analysis.
FirstDefender RMX
FirstDefender RMX is a special version equipped with a durable probe with an armored optical cable and the possibility of communication with robots, which is primarily designed for detection of explosives, but can be used wherever access to the analyzed sample is difficult.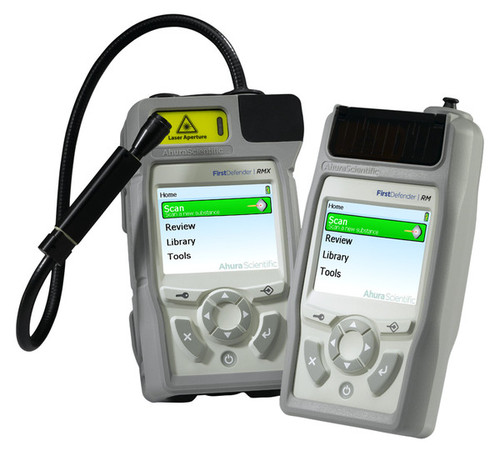 ---
---