---
Griffin G460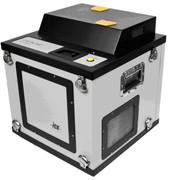 Griffin 460 (manufacturer FLIR company, USA) is a unique GC-MS/MS. Griffin 460 is designed for HAZMAT teams, military and forensic mobile laboratories and application in the area of environment analysis. This device uses mass spectrometer technology (cylindrical ion trap with small volume) in combination with fast GC. It is a small device with acceptable weight, and with robustness fitting its use in a mobile laboratory. The device has low operating costs (basically the same as the common laboratory systems). Model 460 allows for two times higher frequency of sampling in on-line mode of monitoring with preconcentration on internal sorption module. Model 460 is equipped with two sorption canals, during the collection on one of the canals; there is simultaneous analysis and cleaning on the other one. After the collection is finished, the canals are switched and the whole process is repeated. This model is thus particularly suitable for mobile applications that require continuous observation of very low concentrations.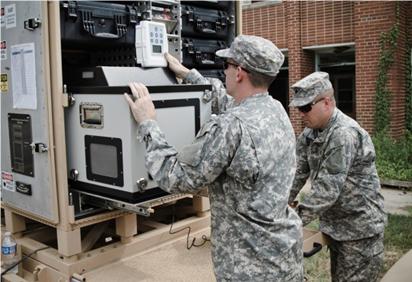 Currently in our offer are all possible sampling methods for GC-MS technique, including some new unique techniques designed specially for Griffin 460 system.
direct sample injection (same as with classic GC/MS/MS)
using an autosampler (120 positions)
Headspace analysis (6 vials)
SPME
direct air sampling and analysis
Newly there are aviable unique sampling techniques
PSI-probe with TAG™ technique
PSI-probe with Twister®
Purge & Trap
(system for cleaning or capturing aqueous samples)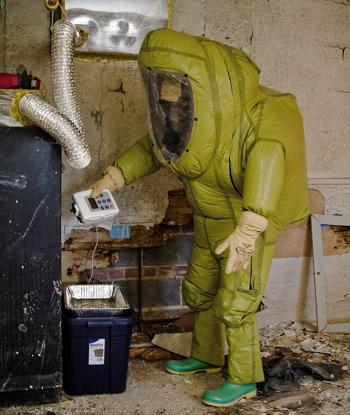 PSI-probe with TAG™ technique
(Prepless Sample Introduction-Probe)
no sample preparation
very small sample quantity (subnanograms)
for solids, liquids, gels, bodily fluids, blood
low cost of sample analysis
Revolutionary sampling technique primarily for solid, but also for liquid samples for very small amounts of the sample: TAG (Touch And Go technology - the sample is only touched and everything is ready).
PSI-probe with Twister®
designed especially for liquids, but also for solids (headspace)
special Twister is 1,5 cm long glass magnetic stirrer, covered in polydimethylsiloxane (PDMS), which has the sample sorbed onto it. This Twister is the inserted into the microvial (TAG technique)
ppt detection
Purge & Trap
(system for cleaning and capturing aqueous samples)
special extension
VOC
preconcentration
ppb detection
---
---