---
IBAC 2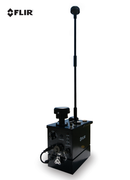 The IBAC 2 from FLIR offers continuous real-time air monitoring and in case of detection of biological threats in the air, an automatic alarm is triggered (within 60 s at maximum sensitivity setting). It uses UV laser-induced fluorescence to distinguish biological organisms from background particles. It thus reliably detects all four classes of biological agents at concentrations below 100 ACPLA with a low number of false alarms and without the need for consumables.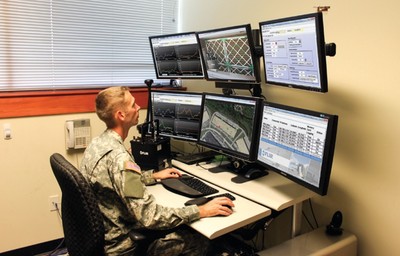 The IBAC 2 system can be used alone, as part of a multi-unit network (for example, as a "first level" of building protection), or in conjunction with a battery module for mobile detection. Upon detection, the system automatically sounds an alarm, collects and stores samples for identification analysis, and transmits the data to command and control centres. The IBAC 2 is the most widely deployed device of this type on the current market (significantly the highest number of installations) and also the most protested device (the most frequently tested and verified device). It is suitable for both long-term fixed installations and short-term tactical applications.
For more information, please visit the manufacturer's website or the information brochure and application sheets below.
---
---