---
RAZOR MkII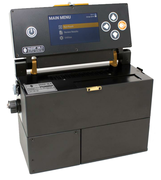 The RAZOR® MkII instrument for identification of biological agents has following features:
PCR technology - RAZOR® MkII identifies biological agents using PCR technology, offering highly reliable DNA-based laboratory analysis in the field.
Portable - RAZOR® MkII is a compact, battery-powered instrument with an integrated computer. It is therefore equipped with everything you need for field testing.
Suitable for use with personal protective equipment - large buttons and a simple user interface make it easy to operate the instrument in protective gear.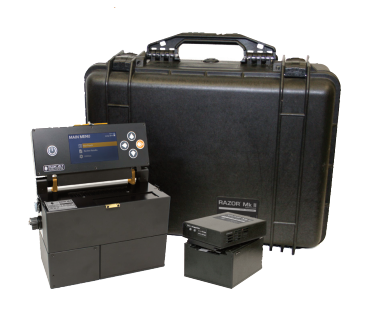 Razor® System 10 Target Screen Kit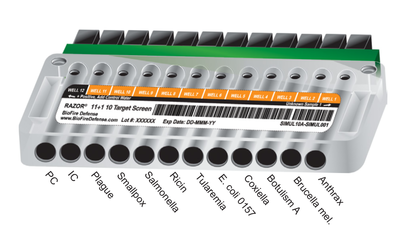 With this test kit, user can get 10 test results on the following pathogens within 30 minutes:
Anthrax
Brucella melitensis
Botulism A
Coxiella
E. coli 0157
Tularemia
Ricin
Salmonella
Smallpox
Plague
For more information, please see the manufacturer's website or the information brochure below.
---
---